Collectibly Blog: Featured Collector #2: Zack →
collectibly: This time, it's Zack, the boss geek at Collectibly. An avid trading card gamer himself since young, he has accumulated a huge collection of "Vs. System (Marvel & DC)" and "Magic The Gathering" cards. One of these days we are going to snap a photo of each card in his entire collection. … Yeap. That's me.
Zav's Blog: ..Collecting. →
zavrick: …Continued from Part II How to start collecting? Starting is always the most difficult part of everything. SO, how do you start a collection? First, you need to find out what you are interested in. Nobody collects things that doesn't interests them and neither should you. Your collection…
Collectibly: Collectibly is hiring! Positions open... →
collectibly: Collectibly is where collectors come to show and tell. It's a virtual display shelf that will change the way we interact and connect with the beautiful things we own and cherish. We are a small team based in Singapore and we want to change the world for the better starting with the way… Help spread the word!
In a Startup? Think Less, Do More.
Analysis Paralysis One thing I've come to fear a lot is the act of thinking too much. The tech startup world moves so quickly that if you're doing nothing, you can consider yourself to be moving backwards. The one thing we need to constantly do is to keep moving forward. Assuming we don't get ourselves distracted by things that don't matter (eg. non work related stuff...
2 tags
What to do when stuck on a problem? Sleep.
It's probably one of the least rational thing to do especially since you've spent most of your waking hours pondering a difficult problem. Sleeping just seems like more waste of time. However, I've found myself coming up with solutions to these problems during states of half consciousness. This phenomena isn't new. It has been well documented as a source of ideas.  From...
1 tag
Advice for Non-Technical Founders: Stop Learning...
I started off as a half ass-ed technical founder. I was decent at building static websites but all I've ever really built with Rails was a shopping cart with code I duplicated from a book. Within a few months of building Zestyl, I've settled into the role of a technical founder and now spend most of my waking hours building the product. So you must be thinking, "What? A...
Starting Up: Inspiring Talk by Kevin Systrom and...
I guess it's no mere coincidence why Kevin Systrom and Mike Krieger's talk is really inspirational to me, particularly because they built v1 of their product without having any prior computer science degree. I graduated from the Business School undergrad programme of the National University of Singapore and I unfortunately screwed up my interview to get a spot in the highly...
4 tags
Startup Founders: It is OK to say "I Don't Know"
I have never found myself saying "I don't know" this much. I used to see it as a sign of weakness.  Now that I have founded a startup, I make hard decisions and answer tough questions everyday. "What is the best way to pitch the revenue model for our business?" "Who would be the best incubators for what we do?" "How much content can we possibly...
3 tags
How to pitch without a demo.
When pitching without a prototype or traction, make sure that the problem and solution you describe resonates with the audience. They have to be able to relate to it.   In other words… Make whoever you pitch feel the PAIN! Half the battle is won if you can rub salt into the wound and see discomfort on their face.   If you don't see them wince, rewrite your pitch until they do! 
5 tags
Startup scene in Singapore growing. Proof is...
Angel's Gate has received lots of scathing remarks from the entrepreneurial community in Singapore and it doesn't come as a much of a surprise to me judging by how much they try to play up the drama of the entrepreneurs' sacred fund raising process. It's TV I have mentioned a couple of times that the same sensationalizing happens on Dragon's Den and Shark Tank, the...
3 tags
Startup Name-jutsu
Photo Credit: http://www.flickr.com/photos/ag2r/3783368698/ Naming is a bitch We've found a name for our product but the process of naming a startup in this day and age is crazy tough especially if you are on the web. I'm not talking about a player scoring 40 points in one NBA game kind of tough. I'm talking about a player scoring 80 points in one game kind of tough. There...
Entrepreneurship: A Path of Self Discovery
Met a friend who's been running a business for awhile. He looked at me and said, "Heard you're doing a startup for the first time. Congratulations, but be warned that the first year will be all about self discovery."   It is now my 4th day of working on my startup full time and I get what he's talking about. It probably won't be just a one year thing.   Nothing...
Build Your Product Around Social Status
I have been asking around for why people use foursquare and it is becoming increasingly apparent that game mechanics involving points, badges and mayorship are not the features that keep people checking in.   People are checking in as a show of social status. It shows that they are doing something interesting somewhere. A check in is thus inherently social without the need for badges, mayorship or...
3 tags
Verbs are the next big thing
We have seen the value of Likes from the S1 filing of Facebook just last week. Facebook has built a multibillion dollar business by understanding what their users say they like, but more importantly they have incorporated Verbs in order to add more context to their users' status updates.   The reason for them doing this is simple really. You can talk about what you Like and think all day but...
2 tags
Why I quit my job to start a company: Focus
People have often advocated starting a new business during my own free time while I'm holding a full time job before jumping into it. Sure, it means stability and lower risks since I would probably be able to determine whether the business idea will work out. However, the fact is that a very important aspect of building a good business is actually the founders' ability to maintain a...
Double standards of the old and crumbling media...
'Unfortunately, some groups believe that speech or ideas that they disagree with should be silenced. This could not be more wrong. No matter the point of view, everyone has a right to be heard."  — MPAA MPAA should stop being such a troll. Isn't this what SOPA / PIPA was for? So big organizations can silence people but no one can silence the big organizations? Hacking major...
Time stopped momentarily, I took a glance back at...
Photo Credit: http://www.flickr.com/photos/dexxus/5653503758/ Reflection is the first step for improvement. Without spending time to figure out what to learn and improve on, we fall into the danger of stagnation. This may come a little late but it must be done. Let's take a look back at my 2011.   1. Toy with idea of Gamification   It was the beginning of a new year. Being an RPG lover,...
2 tags
Social and Gamificaton as Layers
Social as a layer There has been debate about whether we are at the peak of the social web due to the saturation of social usage. The truth is that those who think there will be a peak and a slump do not understand social for what it is. As the Zuck would put it: Social is not an app, it is a layer upon the web. Sure, the web can be served as it is, but social makes it better in a way that is...
4 tags
Prepare 3 Elevator Pitches
Always be prepared with 3 elevator pitch for your startup. This was the lesson I learned just 2 days ago. For the past month, I've prepared myself with 2 elevator pitches, one structured to be generic and lasted at most 30s and the other structured to be more specific, with more detail on what the startup actually does and would last from 3 - 5 mins. When I was asked to give an...
SC Dojo: StarCraft 2 as a spectator sport. →
scdojo: "StarCraft 2 is only fun to watch if you play it." This is always backed up with some statement about having to understand the game to be able to enjoy watching it. Of course, that only makes sense. But its also true for any other mainstream sport. Let's look at UFC. When I first watched UFC, I…
1 tag
Plugins un-plugged?
Microsoft's announcement that plug ins will not be supported in the METRO version of IE10 can be important news, depending on whether or not you believe that METRO will be the UI of the future. The desktop view version of IE10 will continue to support Flash. According to their research, 62% of video sites have some form of HTML5 fallback, however we can still be quite sure that a large...
"The great thing about Steve is that he knows that great business comes from..."
– Peter Schneider, the former chairman of Disney's studio.
Probably one of my most memorable gaming moments was when I stumbled upon The Butcher's door and opened it. He roared in his thunderous voice (my speaker volume was quite loud), "AHHHHHH!!! FRESH MEAT!!!". My brothers and I jumped out of our seats and my Warrior was promptly slaughtered by the red fleshed beast. Horrific moment but hell… it was awesome.
4 tags
Zach Waugh: How I name my apps →
zachwaugh: For the last couple of apps I've made, I've been creating a sort of mind map to help me come up with the name. Finding a good name for an app is hard, but having a somewhat formal and repeatable process has made it much easier for me. I say "sort of" mind map, because there aren't really any…
Not so Daily Deals
I receive an average of 8 spammish emails on daily deals everyday. I reckon only 1 out of the whole lot of nonsense is useful or has value to me. Fact is some of them are lies. Some of them have little value when you compare to actual price (REAL price), and some of them have terrible small font clauses meant to trick people into buying it. It would be insanely good if we could automatically...
"Your work is going to fill a large part of your life, and the only way to be..."
–  - Steve Jobs [Stanford commencement speech, June 2005]
"Jose Enrique performed well today, well going by the statistics he did. 100%..."
– http://www.anfieldindex.com/3092/season-opener-statistics-liverpool-fc.html#tb
Hold less poisonous meetings
Unproductive meetings as we know suck up the souls of productive beings. We should always make sure that if we held meetings, they should be meaningful and have a purpose for everyone present. Else, it is way better to drop notes to the other parties and have them read it. No, we do not understand better by talking face to face with each other unless we want to know how each other is feeling...
2 tags
The Talkative Developer
Your job scope requires you to sit behind a huge monitor and bury yourself in code. That basically means you build things, in CODE. And what the code renders, is ART. Interactive art and possibly the most modern, most advanced art form. As developers, we need to be very talkative about the project we are working on. Talk to relevant stakeholders. Your client, your managers, your peers, tell them...
"Abtraction : Writing WHAT you want to do rather than HOW you do it"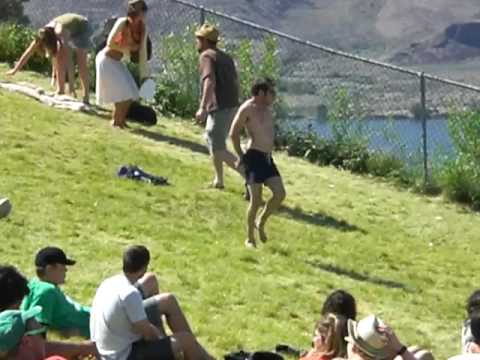 Karazhan was the beginning
Attumen the Huntsman Nightbane This bone dragon carried the breastplate I needed so badly but week after week it disappointed me. The breastplate only dropped 9 months after our first kill. Moroes First real complicated fight. Required CC and adds control depending on which adds were up. Maiden of Virtue Repentance and Holy Fire The Curator The Menagerie is for...
Watch
If that last Dragon doesn't look like Deathwing. I don't know what does… But the visuals does look impressive.
What Mortal Kombat characters do in their spare...
fuckyeahdementia: (via raycgc)
Rspec's visit
While going through RailsTutorial I was getting failures with using "visit root_path" while using it for testing. I tweaked around and finally realized that it actually works like you are actually visiting a site and clicking around. My problem was that I used:      visit root_path     response.should have_selector('title', :content => "Home")     ...
3 tags